Get In Touch
Get in touch to discuss how we can help you and see directions below of how to get to us. If you'd like to provide any feedback, you can do so using the form at the bottom of the page.
Address
c/o DHEZ Academic 
University Of Bradford 
Phoenix SW Building 
Driveway off Shearbridge Road 
BD7 1NX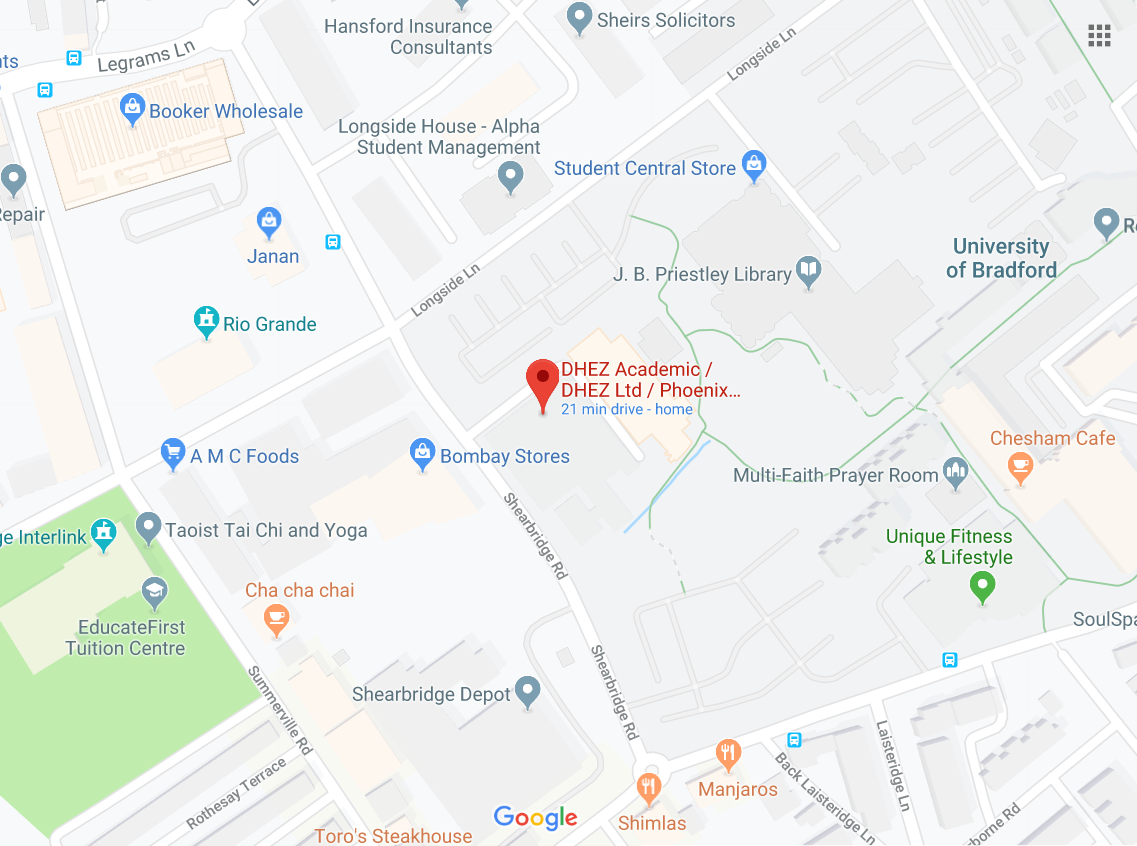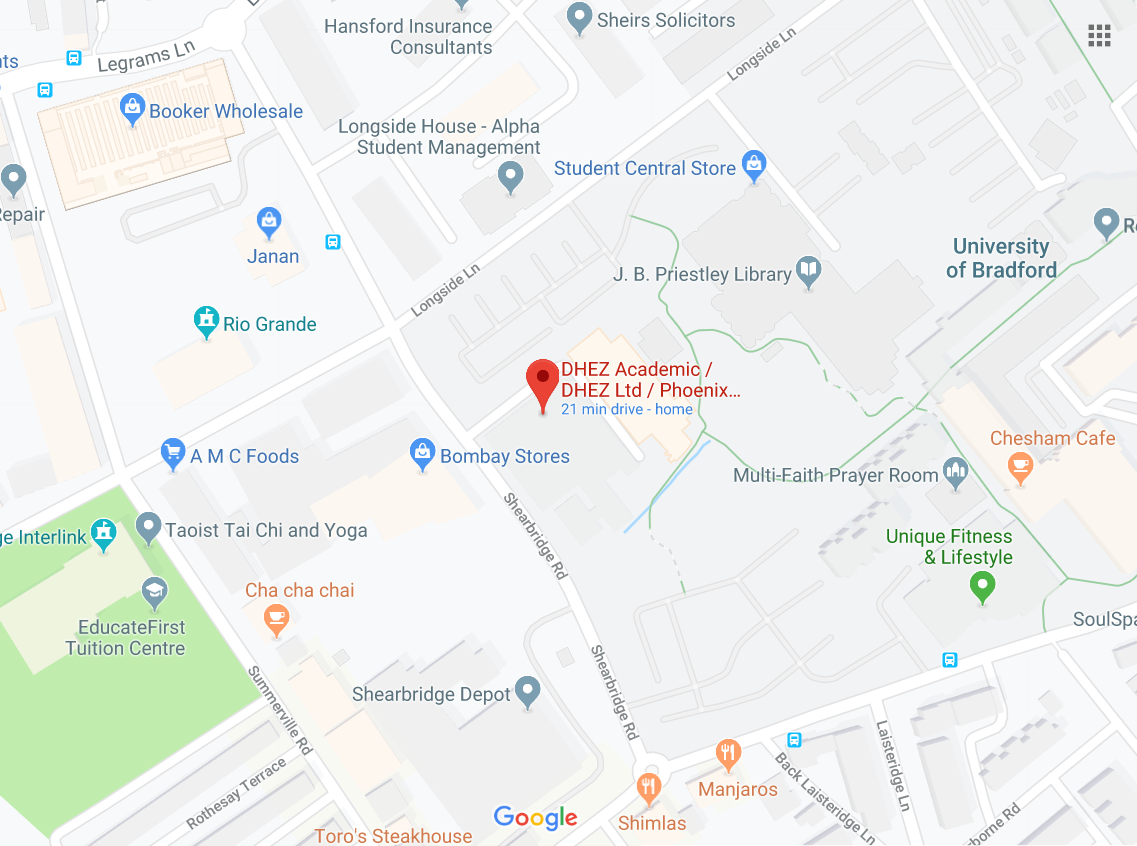 Getting here
We are located in the Digital Health Enterprise Zone (DHEZ Academic) building.
By car
From Shearbridge Road enter Longside Lane. Turn right at the barrier and park in the top right car park facing Shearbridge Road. Walk through the opening in the top left perimeter wall and turn left, where you will see DHEZ Academic.
On foot
From the city centre walk up Great Horton Road, past Bradford College and the main University building. Continue up Great Horton Road and turn right on to Shearbridge Road at the mini-roundabout. Take the first right opposite Bombay Stores where you will see DHEZ Academic.
By bus
Take the 576 Halifax bus from Bradford Interchange (service every 10 minutes), alight at Shearbridge Road then as above.
We place great value on collating feedback and suggestions from the clients, carers and professionals with whom we work. 
Listening to the voices and experiences of the people who use our services is vital to our work and enables us to improve the quality and variety of the services we offer.
Please use the below form to get in touch. If you require any further support in order to communicate your feedback with us, please speak to us using the contact details below.