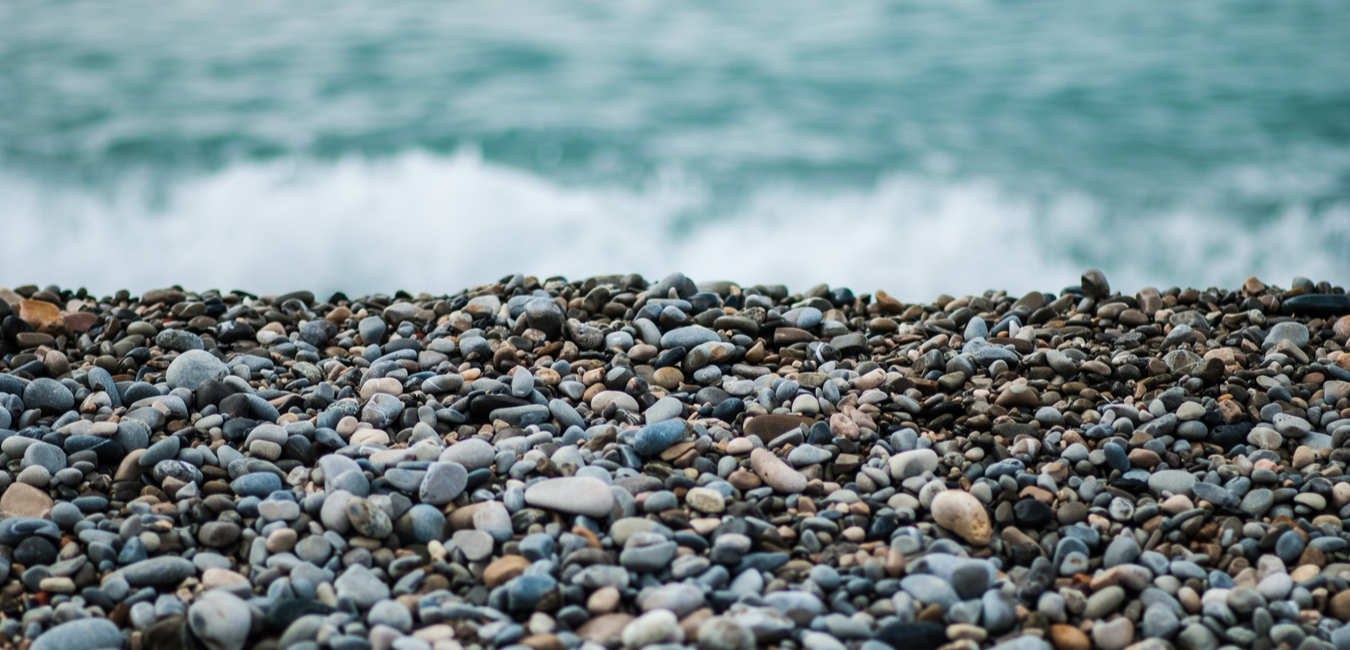 Our story
Equality For All (EFA) is a community interest company in the Bradford and District area, founded in 2014 by Leanne Wright-Priestley. Our purpose is to provide innovative, user-led support services promoting recovery through choice, inclusion and independence in an accessible and safe environment. We specialise in working with both children and adults with disabilities and/or mental health needs including acute conditions. You can read all about our mission in full below. 
Read More of our story
Our founder and managing director, Leanne, has 16 years' professional experience working in health and social care in Bradford's charity and voluntary and statutory sectors. She began her career working closely with children and young people with disabilities. Her role as a Parental Involvement Officer in a special educational needs school involved multifaceted case work with disabled children and their families facing poverty and deprivation. The role aimed to bring about positive change to enhance the lives of children and young people with a range of impairments including cognitive, sensory, developmental, intellectual, mental and physical. Leanne also successfully secured individual grants for families and large grants for the school, including specialist adapted bikes for the children and funding to design and build a sensory garden. Additionally, she was a safeguarding lead and a trained behaviour practitioner for children with disabilities via the Positive Parenting Programme (Triple P). This family support system is designed to both prevent and treat behavioural and emotional problems in children, creating family environments which encourage children to realise their potential. Triple P draws on social learning, cognitive behavioural and developmental theory as well as research into risk factors associated with the development of social and behavioural problems in children. Strategies focus on developing positive relationships, attitudes and conduct. This approach is commensurate with EFA's own values.
Over the following years, Leanne progressed into advocating for disabled people of all ages. She was the Outreach and Advocacy Manager for a Bradford disability charity and the Equality and Inclusion Manager for another Bradford based charity. This line of work aligned perfectly with Leanne's own values, both professional and personal, as it meant working from the social model of disability which has always underpinned her work throughout her career. Working as an advocate very much shaped Leanne's practice in the health and social care sector and provided her with the background and experience required to understand the complex range of issues and barriers which service users face. Leanne's innate resilience and determination are vital when advocating for marginalised groups who struggle to have their voices heard. She has a genuine passion for bringing about real change and equality in society and is very much invested in challenging oppression and discriminatory practice. This has, in turn, shaped EFA's goal to strive for social justice; access, equity, rights and participation.
Leanne's passion for equality, wealth of experience in the health and social care sector and recognition of the gaps around therapeutic social inclusion for people with acute mental health problems led to her founding Equality For All CIC in 2014. EFA quickly became established and was commissioned by the Bradford District Care NHS Foundation Trust, forming a partnership in order to deliver and manage a service housed within a local psychiatric hospital. For five years, Leanne's team provided therapeutic activities on the mental health wards, establishing and providing a range of tailored activities in order to promote empowerment, autonomy and recovery for individuals living with acute mental health conditions. The broad demand for a holistic support service for individuals with high mental health needs became increasingly apparent via patient feedback. The overwhelming consensus from patients was for a community-based range of varied and ongoing support services promoting long-term recovery. Having successfully established and implemented an evidence-based recovery model delivering therapeutic activities within the acute clinical environment, EFA responded to the patient feedback by diversifying away from the clinical setting and embedding this model into the community in order to continue to effectively aid recovery whilst allowing for a greater degree of freedom, autonomy and growth within our services. This transition has enabled EFA to reflect as an organisation and to become more culturally competent.
Alongside her extensive professional background, ILM management qualification and social work degree, Leanne also brings her personal experience as a registered mental health carer to EFA. Her role as a carer has allowed her to gain an invaluable insight into the complexities and emotional ups and downs of accessing health and social care services, further enabling Leanne to empathise from the perspective of clients and their families. This experience has helped to establish a code of ethics (based on the values of respect for the equality, worth and dignity of all people) which Equality For All is built on and has strengthened our intent to advocate for seamless care through services which are integrated and easily accessible.
Our Mission 
One in four people will experience a mental health problem each year and this figure is likely to increase. Mental health illnesses are more common, long-lasting and impactful than other health conditions. For this reason, we put great emphasis on prevention, early treatment and effective support and aftercare.
EFA aims to reduce health inequalities and to provide our clients with a holistic service promoting choice, control and independence. The Equality Act 2010 is deeply embedded in our ethos. The individuals we work with have told us that they have often been unable to utilise universal services as they are not accessible and/or specialised enough. We are able to provide the expertise required to meet our clients' complex needs through a range of methods in a user-led and engaging environment. We demonstrate a holistic approach to the identification of needs, circumstances, rights, strengths and risks and uphold the fundamental principles of human rights and equality.
Our values 
The 'Liberating the NHS' slogan, "no decision about me, without me" (Department for Health, 2012) forms a large basis for the values held by Equality For All. No session provided by EFA will be considered without the clients' involvement in the design and planning stages. Working in a user-led way reflects our intrinsic company values. We provide a supportive platform in order to give our clients a voice. We are passionate about promoting clients' control over their own care and empowering them to demonstrate freedom of choice when tailoring and contributing to their care and recovery plans. We regularly collate feedback from our clients via consultations and client-led forum meetings. We strive to constantly enhance, adapt and develop our services based on the voice of our clients. Complementing the Equality Act 2010, EFA believes that each service user has the ability to live a meaningful life in the way they wish to do so.
1 in 4 people will experience a mental health problem each year – this figure is likely to increase. Mental health illnesses are more common, long-lasting and impactful than other health conditions. For this reason, Equality For All put great emphasis on prevention, early treatment and effective support and aftercare.
How we work
We regularly carry out detailed reviews of progress against our agreed support plans, enabling us to work with our clients towards achieving their goals and sustaining their wellbeing as a whole. We discuss the client's recovery goals; these are the individual's dreams and aspirations. They are influenced by personality and values and are unique, often idiosyncratic. They are forward-looking, although they may of course involve the past. They are based on what the person actively wants, rather than what the person wants to avoid. We look at focused pathways and progression to assist and empower each client to move forward with their individual recovery. 
For a person with an acute mental health condition, long-term recovery can involve our continued support. This may involve, for example, moving from a 1:1 support base into a small group. We consistently evaluate and adapt our personalised support to suit each client throughout their journey with EFA. When our clients with mental health problems are discharged from hospital, they are then faced with multiple barriers to their recovery. Hospitals are only equipped to deal with their patients' presenting crises; patients therefore tend to be admitted on a recurring basis, spending large amounts of their lives in clinical settings and at risk of becoming heavily institutionalised as a result. Trying to integrate these patients into society is problematic when the patient is currently at a pre-integration stage due to a lack of appropriate, dedicated support. We have the expertise to work with people who are unable to access mainstream support. 
The wealth of experience we have gained from our recent years working in the high pressured, fast-paced and demanding environment of Bradford's acute mental health wards sets our organisation apart within the district. We have the experience, knowledge and skills to confidently and capably support and empower adults with severe and enduring mental health behaviours and social and emotional needs. We are able to engage effectively within situations of increasing complexity and challenge; for example, when working with clients with multi-agency input, complex health issues and multiple and significant risk factors. We thoroughly risk assess and continually evaluate our tailored sessions and services so that our provision is explicitly devised to meet the unique needs of our clients.
Client feedback has also led us to offer a management consultancy service which includes outreach and advocacy; this is a tailored service to meet the varied and precise needs of the individual. Our wealth of experience in Bradford's health and social care sector means we have an excellent knowledge of the relevant services which are available in the area and are therefore able to refer or signpost to appropriate organisations where necessary.
Support Us
As a social enterprise we need your help to be able to provide much needed support services; we can't do it all on our own. If you would like to help in any way you can follow one of the links below to find out more.
Donate
Office
Equality For All C.I.C.
c/o DHEZ Academic 
University Of Bradford 
Phoenix SW Building 
Driveway off Shearbridge Road 
BD7 1NX