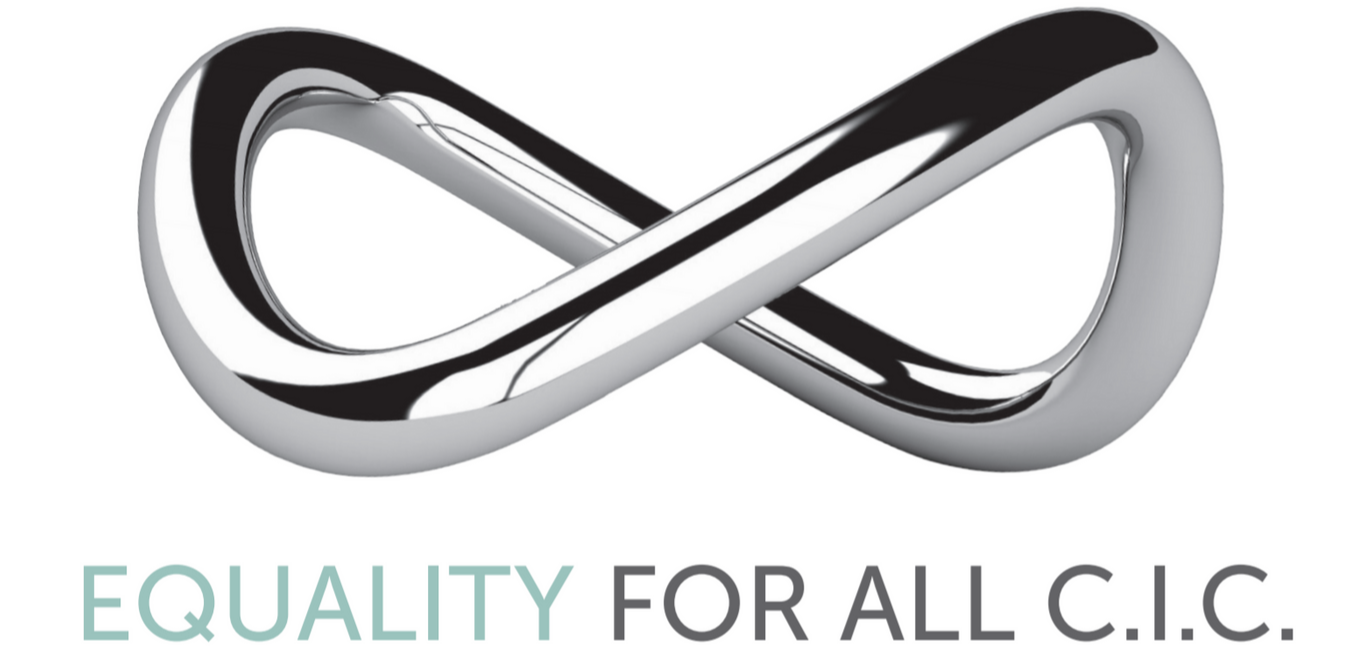 Our purpose is to provide innovative support services promoting recovery through choice, inclusion and independence in an adaptable, stable and safe environment. We specialise in working with both children and adults with disabilities and/or mental health needs including acute conditions. 
We've learnt from our clients that they have often been unable to utilise universal services as they are not accessible and/or specialised enough. We are able to provide the expertise required to meet our clients' complex needs through a range of methods in a user-led and engaging environment.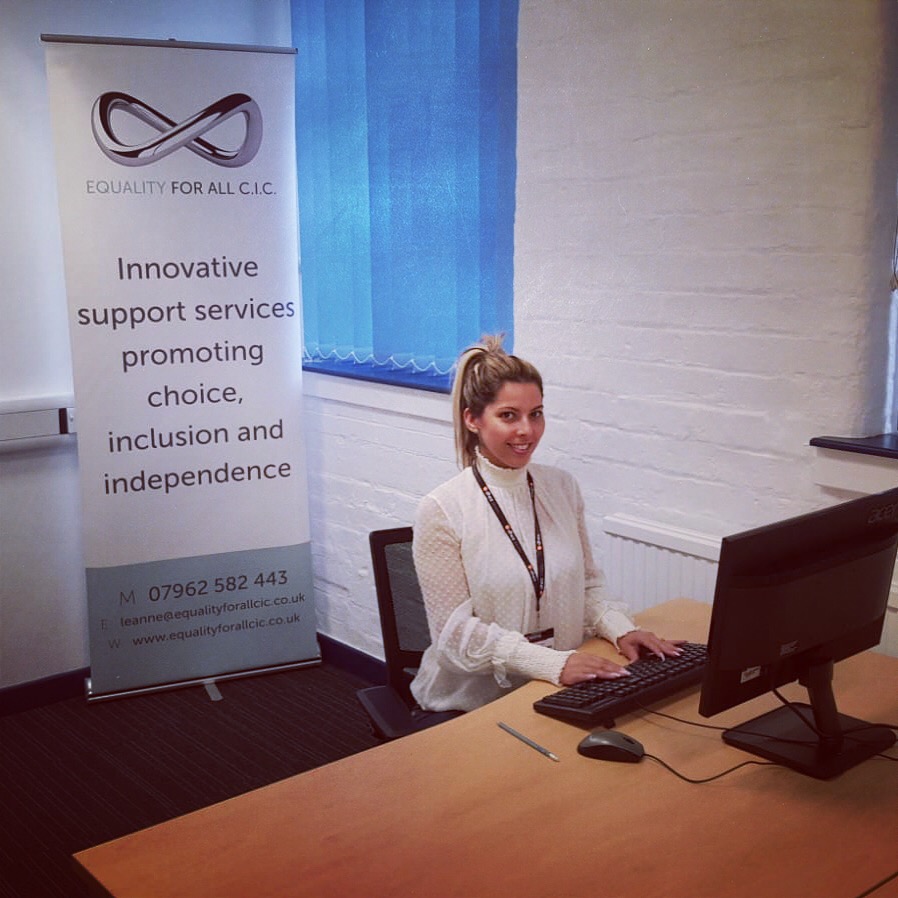 Support Us
As a social enterprise we need your help to be able to provide much needed support services; we can't do it all on our own. If you would like to help in any way you can follow one of the links below to find out more.
Donate
I found out about Equality For All's services whilst I was detained in hospital. I have tried to engage with community based projects before but found that they were not the right fit for me. I have found EFA to be engaging, understanding and supportive through a very difficult period in my life, assisting me with managing my thoughts and feelings. Most importantly, they have taken the time to listen and to get to know ME, tailoring the weekly therapeutic activities to my own personal preferences. I feel my self-esteem is gradually improving as a result and I am now feeling more hopeful for my future.
I think the range of services EFA provide are brilliant. I have a much more positive outlook since I became a client here. My sessions include gym and personal training sessions, mindfulness, pamper sessions and social inclusion. As a result of the support I receive from EFA, I've found myself being more productive, not wasting time, becoming more physically active and it helps to keep me out of trouble! I feel much better about myself after a session.
I have been attending equine therapy sessions with Equality For All for a few weeks now. I love all animals, especially horses, so I was really excited to find out that I could visit them every week and learn all about how to look after them. I look forward to going to the stables to groom and talk to the horses. I can tell them about my problems and what I've been doing. When I go home after my sessions, I feel really happy and calm.
I started using EFA's services when I got my direct payments package approved. We had a meeting to discuss exactly what I wanted to spend my funding on and they made it happen. I am a very creative person so EFA arranged for a variety of arts and crafts sessions. I have learnt many new skills and am so proud of what I have been able to personally create through coming to these sessions. I have been practising what I've learnt at home too as I find it very therapeutic. When I'm feeling low, doing something creative really picks me up. I now hope to work towards starting my own business selling my creations. 
My mum arranged for me to come to EFA to do some sessions in the gym. I wanted to lose weight and be healthier. I tried to go to the big gym near my house before but I found it quite scary as there were a lot of people and it was very noisy. I was a bit worried that it would be the same at EFA but they really put my mind at ease and explained that I could do one-to-one sessions and maybe build up to being in a small group when I felt ready. I really like my personal trainer; she is very patient and is helping me to improve my confidence as well as get fitter. I am finding it easier to talk to new people since I started coming to EFA. 
Office
Equality For All C.I.C.
c/o DHEZ Academic 
University Of Bradford 
Phoenix SW Building 
Driveway off Shearbridge Road 
BD7 1NX